Aesthetic and Meaning of the Lun Bawang Ugam (Mats) Motifs
Estetika dan Makna Motif Anyaman Ugam (Tikar) Masyarakat Lun Bawang
Bell Suut

Akademi Seni Dan Teknologi Kreatif, Universiti Malaysia Sabah, MALAYSIA

Ismail Ibrahim

Akademi Seni Dan Teknologi Kreatif, Universiti Malaysia Sabah, MALAYSIA

Zaimie Sahibil

Akademi Seni Dan Teknologi Kreatif, Universiti Malaysia Sabah, MALAYSIA
Keywords:
Motifs, "Ugam" (Mats), Lun Bawang, aesthetics and meaning
Abstract
Mats "Ugam" weaving is one of the oldest traditional crafts of the Lun Bawang which was inherited from their ancestors until today. There are various types of mats by the Lun Bawang, which are name after the materials used. There are sier mats, bebelit mats, layun mats, bulu mats, and rattan mats. Mats have different functions among the Lun Bawang. This research is focusing on the motifs and patterns which was found on the mats which was an added values making it more attractive and colorful. This research was carried out in Lawas, Sarawak. This research was done through field research. Data collection methods was through observations, interviews and book reviews. This research was carried out based on Panofsky theory (1939). This theory is common in analyzing art objects. This research identifies the aesthetics and meaning of motifs. Based on the research they are 9 types of motif found on the Lun Bawang mats. The motifs were inspired from the environments, geometrical shape and manmade objects. The aesthetic of the motif was analyses through elements of art, principle and its structures. Most motifs were arranged translation, symmetrically, varieties and harmony. The motifs have different meaning which can be relate to animisms belief, cultures and daily activities of the Lun Bawang. 
Downloads
Download data is not yet available.
References
Erwin, P. (1939). Studies in Iconology Humanistic Themes in the art of the Renaissance. United Kingdom: Westview Press Perseus Books Group.
Ipoi Datan. (2011). Tradisional Earthen Crocodile Effigies of the Lun Bawang in Sarawak: Functions, origin and Significance. Sarawak Muzium Journal.VOL. XLVIII
Jeffrey Jalong. (2001). Kalong: Seni Motif tradisi Orang Ulu. Kuching: Massa Kasturi Management
Mashman V. (1989). Ethnik Arts and Society-An Orang Ulu Study. Kuching: The Sarawak Muzium Journal. VOL.XL
Meechang Tuie. (1995). Masyarakat Lun Bawang Satu Pengenalan. Kuching: Desktop Publishing Sdn. Bhd.
Ngumbang Ak Sultan. (2019). Keindahan Motif dan Corak Tenunan Pua Kumbu Masyarakat Iban di Baleh, Sarawak. Tesis PHD Universit Malaysia Sabah.
Yansen & Ricky Yakub Ganang. (2018). Dayak Lundayeh Idi Lun Bawang Budaya Serumpun di Dataran Tinggi Borneo. Lembaga Literasi Dayak (LLD).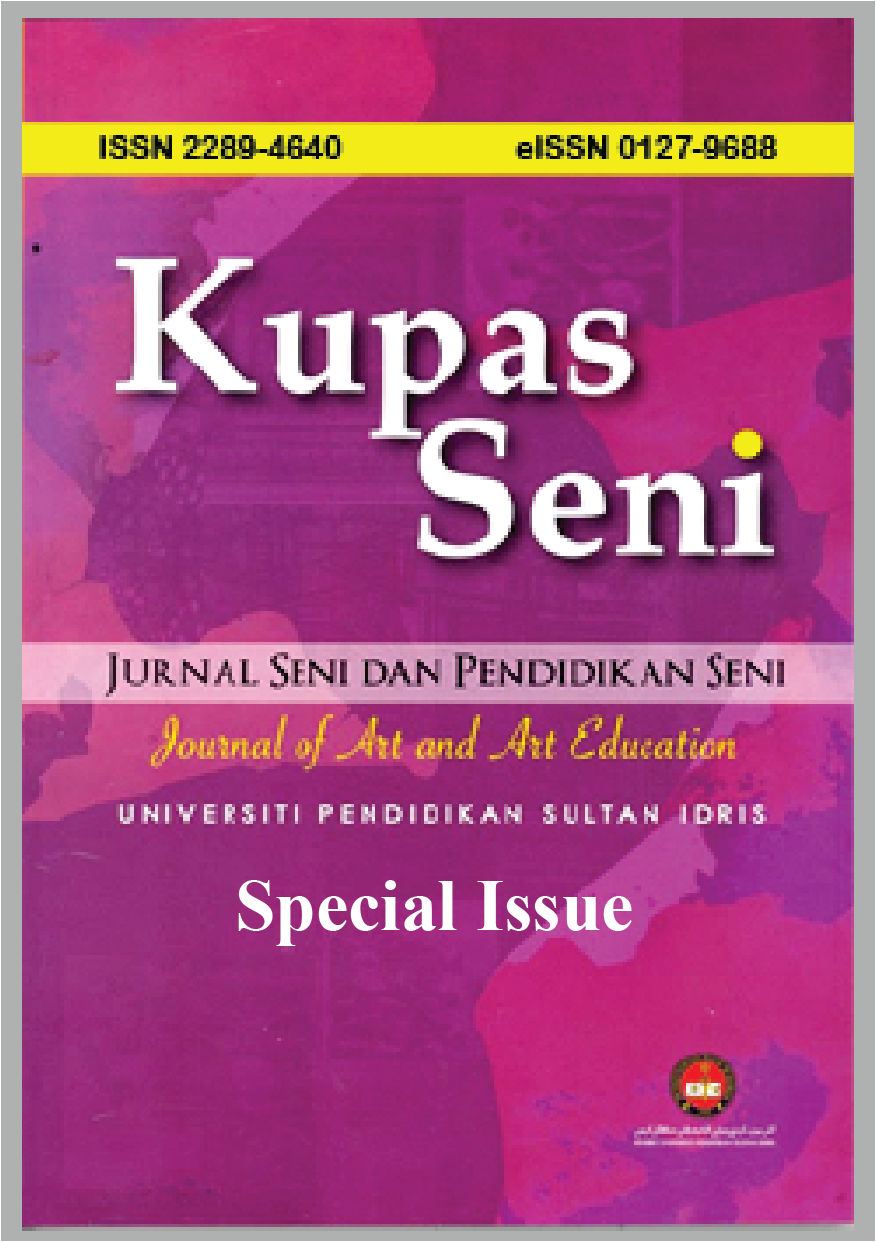 How to Cite
Suut, B., Ibrahim, I., & Sahibil, Z. (2022). Aesthetic and Meaning of the Lun Bawang Ugam (Mats) Motifs. KUPAS SENI, 10, 43-51. https://doi.org/10.37134/kupasseni.vol10.sp.5.2022
Copyright (c) 2022 Bell Suut, Ismail Ibrahim, Zaimie Sahibil
This work is licensed under a Creative Commons Attribution-NonCommercial-ShareAlike 4.0 International License.