Implementation of Seatbelt Wearing Circular and Seatbelt Wearing Observation in Putrajaya
Keywords:
Seatbelt circular, seatbelt wearing, car occupant safety, passive safety
Abstract
Chief Secretary to the Government of Malaysia, has issued a circular letter in December 2020 to inform government servant about the implementation of seatbelt campaign while using a government vehicle especially higher government officer. The objective of this study is to observe seatbelt wearing circular towards seatbelt wearing rate among government servants in Putrajaya; and identifying ministry's action towards seatbelt wearing circular. This study was conducted through quantitative design using observation and survey approach. Roadside observations were done in two phases which was before the distribution and after the distribution of the circular. The observations were conducted at five randomly selected locations in Putrajaya, Malaysia to observe vehicle occupants. Surveys were done with selected ministries in Putrajaya to identify the ministries action towards the implementation of the circular. Overall, seatbelt wearing rates for all passengers increases from pre-observation compared to post observation. The increase in wearing rate was statistically significant as indicated by the Odd Ratio value (95% CI) of 11.39 (8.30,15.63) for driver, 1.82 (1.45, 2.28) for front passenger, and 2.74 (1.85, 4.07) for rear passenger. Results from the surveys with the ministries staffs indicated that the circular had been distributed to all officers and planning to have training in the future to give awareness to all government servants in the ministry. The implementation of this circular along with continuous advocacy are among the important efforts that need to be implemented to increase the use of seatbelts among government servants.
Downloads
Download data is not yet available.
References
Cohen, A., & Einav, L. (2003). The effects of mandatory seat belt laws on driving behavior and traffic fatalities. The Review of Economics and Statistics, 85(4), 828–843. https://doi.org/10.1162/003465303772815754
Jabatan Perdana Menteri. (2020). Surat Pekeliling Am Bilangan 3 Tahun 2020: Kempen Pemakaian Tali Pinggang Keledar Semasa Menaiki Kenderaan Milik Kerajaan dalam Kalangan Pegawai-Pegawai Kerajaan, Retrieved from www.jpm.gov.my/ms/pekeliling/jpm/surat-pekeliling
Low, S.F., Nor Fadilah, M.S., Wong, S.V., Khairil Anwar, A.K. (2020). Compilation of OPS Bersepadu Studies Conducted During Hari Raya Aidil¬fittri 2017. Malaysian Institute of Road Safety Research.
Mohamed, N. (2011). Rear Seatbelt Usage in Malaysia: Findings from Roadside Observations and Surveys. International Journal of Public Health Research, 1(1): 48-54.
Mohamed, N., Mohd Yusoff, M. F., Isah, N., Othman, I., Syed Rahim, S.-A., & Paiman, N. (2010). Analysis of factors associated with seatbelt wearing among rear passengers in Malaysia. International Journal of Injury Control and Safety Promotion, 18(1), 3–10. https://doi.org/10.1080/17457300.2010.487153
Ng, C. P., Law, T. H., Wong, S. V., & Kulanthaya, S. (2013). Factors related to seatbelt wearing among rear seat passengers in Malaysia. Accident Analysis and Prevention, 50, 351–360. https://doi.org/10.1016/j.aap.2012.05.004
Norlen, M., Mohammad-Fadhli, M.Y., Ilhamah, O., Noradrenalina, I., Wahida, A.B., Noor-Faradila, P. (2010). Short-Term and Long-Term Effects of the Enhance Enforcement Programmes on Seatbelt Wearing among Front Occupants in Malaysia. Journal of Community Health, 16(2), 47–56.
Norlen, M., Muhammad Fadhli, M. Y., Wahida, A. B., Ilhamah, O. & Iskandar, A. (2010). Seatbelt wearing compliance among road users in Putrajaya. Malaysian Institute of Road Safety Research.
Occupational Safety and Health Act. (1994). Law of Malaysia Act 514: Occupational Safety and Health Act (2012 ed.). MDC Publishers Sdn. Bhd.
Onyema, C. R., & Oladepo, O. (2011). Knowledge and attitude of safety belt use among professional drivers in a tertiary Nigerian institution. International Journal of Inquiry Control and Safety Promotion, 18(1), 57-64.
https://doi.org/10.1080/17457300.2010.517320
Paiman, N. F., Ahmad, Y., Ariffin, A. H., Hamzah, A., Sarani, R., Shabadin, A., Solah, M. S., Osman, M. R., Voon, W. S. (2016). Parents' Knowledge And Attitudes On Child Restraint System (CRS) Usage In South Peninsular Malaysia. Transportation Research Board.
Williams, A. F., & Wells, J. A. K. (2004). The role of enforcement programs in increasing seat belt use. Journal of Safety Research, 35(2), 75-180. https://doi.org/10.1016/j.jsr.2004.03.001
World Health Organization. (2015). Global status report on road safety 2015. Retrieved from www.who.int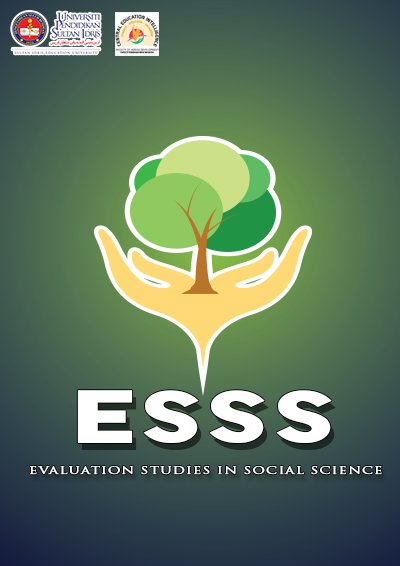 Downloads
How to Cite
Shaari, N., Paiman, N. F., Mohamad Radzi, M. A., Borhan, N., Ahmad, Y., Lamin, F., & Ilyas, R. (2022). Implementation of Seatbelt Wearing Circular and Seatbelt Wearing Observation in Putrajaya. Evaluation Studies in Social Sciences, 3(2), 25–34. https://doi.org/10.37134/esss.vol3.2.3.2022
License
Copyright (c) 2022 Najwa Shaari, Noor Faradila Paiman, Mohd Amirudin Mohamad Radzi, Nurulhana Borhan, Yahaya Ahmad, Fauziana Lamin, Rabihah Ilyas
This work is licensed under a Creative Commons Attribution-NonCommercial-ShareAlike 4.0 International License.