Anna Pavlova, Live in Manila!: The Globalization of Ballet and its Localization in the Philippines
Joelle Florence Patrice Jacinto

University of the Philippines
Keywords:
Anna Pavlova, ballet, Filipino ballet, Filipinization, globalization, indigenization
Abstract
Anna Pavlova was the first ballerina to tour the world, effectively globalizing ballet and transforming it from a European/Russian art form into a universal one. The places that she performed in, exotic, war-torn or on the brink of a civil revolt, with either unbearably hot or achingly cold climates, all received her differently, according to the local culture, affecting the ballerina as much as she had an effect on the people who came to see her dance. In most places, such as Cuba, Argentina, the US, Australia, and the Philippines, Pavlova had inspired the localization of ballet in their respective cultures, where appropriation had turned into tradition. This paper looks at how Anna Pavlova accomplished the globalization of ballet as a universal art form, and how it had successfully embedded itself as a local tradition in several countries, specifically in the Philippines, where there exist three professional ballet companies that are still currently active. This paper analyzes Pavlova's contribution using the concepts of globalization, culture contact, and localization or indigenization.
Downloads
Download data is not yet available.
References
Aquino, F. R. (1983). Philippine Folk Dances (Vol. 6). Privately Printed.

BBC UK. (2020, April 8). Carlos breathes new life into dying swan. BBC arts culture quarantine. https://www.bbc.co.uk/programmes/articles/2LtS2qKgXf737QdhRkt6h2N/carlos-breathes-new-life-into-dying-swan

Browning, B. (2002). Global dance and globalization: Emerging perspectives. Dance Research Journal, 34(2), 12-13.

Clements, J. F., Schulenberg, T. S., Iliff, M. J., Billerman, S. M., Fredericks, T. A., Sullivan, B. L. & Wood, C. L. (2019). The eBird/Clements checklist of birds of the world: v2019. https://www.birds.cornell.edu/clementschecklist/download/

Copeland, M. & Phillips, J. (2020, May 7). Swans for relief. GoFundMe charity. https://charity.gofundme.com/o/en/campaign/swansforrelief

De Mille. A. (1980). America dances. Macmillan Publishing Co.

Enriquez, V. (1980). Pagkataong Pilipino. In Mercado, L. N. (Ed.), Filipino thought on man and society. Divine Word University Publications.

Erdman, J. (1987). Performance as translation: Uday Shankar in the West. The Drama Review: TDR, 31(1), 64-88. https:/doi:10.2307/1145766

Erdman, J. (1996). Dance discourses: Rethinking the history of the oriental dance. In Morris, G. (Ed.), Moving words: rewriting dance (pp. 288-304). Routledge.

Fisher, J. (2012). The swan brand: Reframing the legacy of Anna Pavlova. Dance Research Journal, 44(1), 51-67.

Giddens, A. (1990). The consequences of modernity. Stanford University Press.

Hamera, J. (2007). Dancing communities: Performance, difference, and connection in the global city. Palgrave Macmillan.

Homans, J. (2010). Apollo's angels: A history of ballet. Random House.

Kringelbach, H. & Skinner, J. (2014). Introduction: The movement of dancing cultures. In Kringelbach, H., & Skinner, J. (Eds.), Dancing cultures: Globalization, tourism and identity in the anthropology of dance (pp. 1-26). Berghahn Books.

Lico, G. R. (2011). On this site will rise: Nation-building and Marcosian architectures. In R. R. Cañete (Ed.), Suri sining: The art studies anthology (pp. 171-184). The Art Studies Foundation, Inc.

Lumbera, B. (2000). Writing the nation/Pag-akda ng bansa. University of the Philippines Press.

Money, K. (1982). Anna Pavlova: Her life and art. Alfred A. Knopf.

Mulder, N. (1997). Inside Philippine society: Interpretations of everyday life. New Day Publishers.

Radaic, F. L. & Villaruz, B. E. S. (1994). Kane, Anita M. In Tiongson, N. G. (Ed.), CCP encyclopedia of Philippine art, dance, vol. 5, (pp. 214-215). Cultural Center of the Philippines.

Roldán, C., Brauer, D. & Rohbeck, J. (2018). Preface. In Roldán C., Brauer D., & Rohbeck J. (Eds.), Philosophy of globalization (pp. I-VIII). De Gruyter.

Srinivasan, A. (1988). Reform or conformity? In Agarwal, B. (Ed.), Structures of patriarchy: The state, the community and the household in modernising Asia - women & the household in Asia (pp. 175-198). Zed Books.

Villaruz, B. E. S. (1991). Sayaw: An essay on Philippine dance. In Tiongson, N. (Ed.), Tuklas sining: Essays on the Philippine arts (pp. 230-271). Sentrong Pangkultura ng Pilipinas.

Villaruz, B. E. S. (1994). The American colonial and contemporary traditions. In N.G. Tiongson (Ed.), CCP Encyclopedia of Philippine Art, Dance, vol. 5, (pp. 46-59). Cultural Center of the Philippines.

Yamomo, M. (2018). Theatre and music in Manila and the Asia Pacific, 1869-1946: Sounding modernities. Palgrave Macmillan.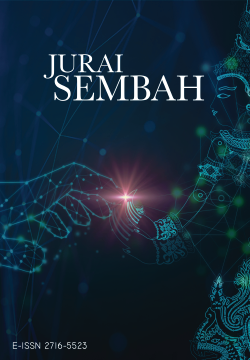 How to Cite
Jacinto, J. F. P. (2020). Anna Pavlova, Live in Manila!: The Globalization of Ballet and its Localization in the Philippines. Jurai Sembah, 1(1), 35-45. https://doi.org/10.37134/juraisembah.vol1.1.4.2020