Islam and the Malay Civilisational Idnetity Tension and Harmony Between Ethnicity and Religiosity
Keywords:
Islam, Malay, Civilisational Identity, Tension, Harmony, Ethnicity and Religiosity
Abstract
In this paper, our primary aim is to discuss the meaning and characteristics of the Malay civilisational identity as has been primarily shaped by the religion of Islam. This objective of our inquiry is fully justified as it is dictated by the sheer past course of Malay history. Following the fateful encounter centuries ago between an Islam that was globalising itself to the furthest corners of the earth and the Malay race long known for its openness to cultural influences both from the east and the west, a new Malay civilisational identity was born. Despite numerous studies that have been carried out until now on various aspects of Malay history, culture and civilisation, not much effort has really been spent on bringing out into sharp focus the identity of this civilisation. What we hope to offer here is a discussion of this neglected aspect of Malay studies.
Downloads
Download data is not yet available.
References
The Qur'an, Chapter 49, Verse 13.

The Qur'an, Chapter 106.

Ibn Khaldun, The Muqaddimah: An Introduction to History, trans. Franz Rosenthal, (New York: Bollingen Foundation, 1958).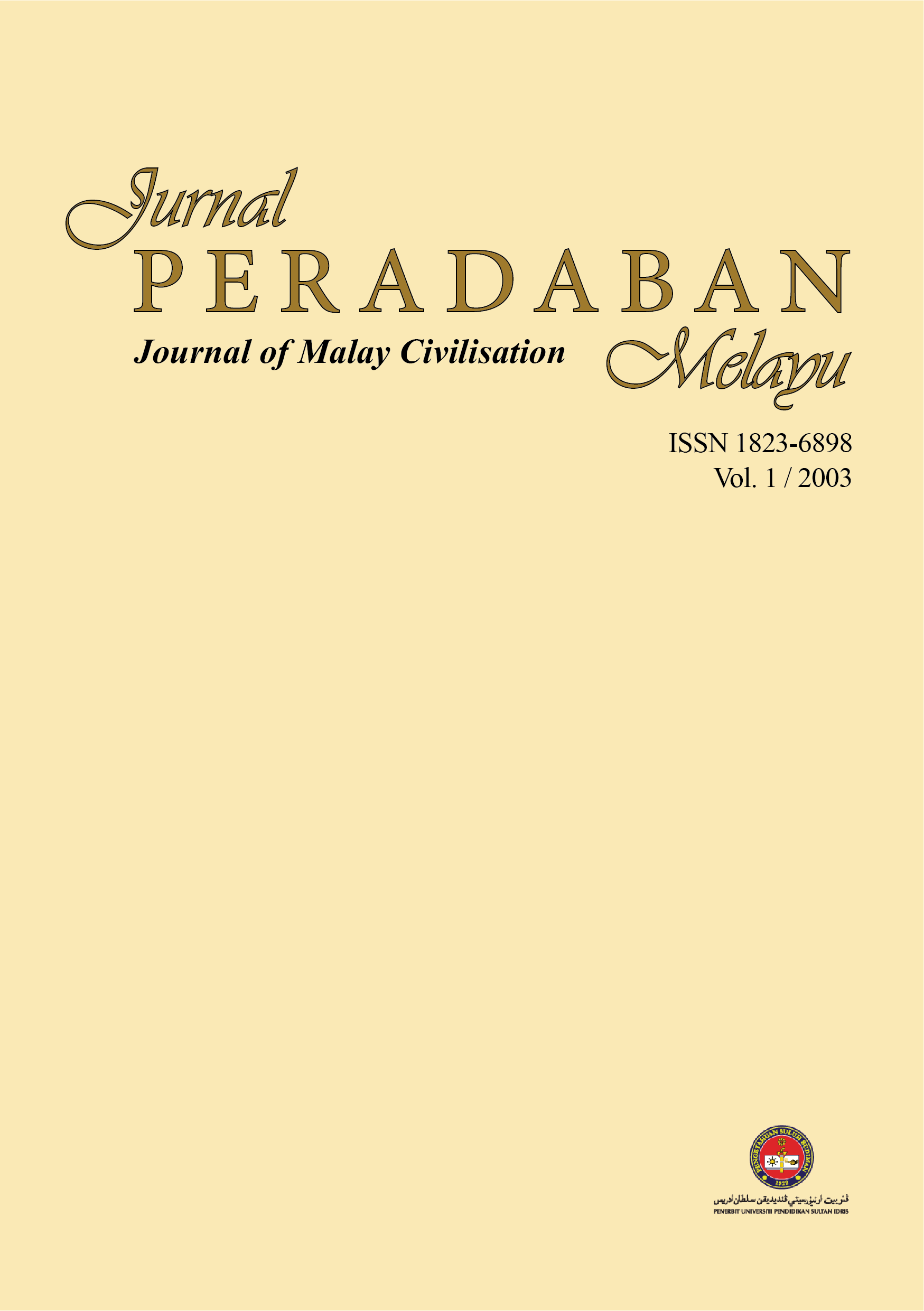 Downloads
How to Cite
Bakar, O. (2003). Islam and the Malay Civilisational Idnetity Tension and Harmony Between Ethnicity and Religiosity. Jurnal Peradaban Melayu, 1, 107–122. Retrieved from https://ejournal.upsi.edu.my/index.php/JPM/article/view/3279