Enhancing quality of education in the university system: A study of Nigerian education system
Adekunle Thomas Olutola

Department of Educational Foundations, Faculty of Education, Federal University Dutsin-Ma, Katsina State, Nigeria

Rafiu Ademola Olatoye

Department of Educational Foundations, Faculty of Education, Federal University Dutsin-Ma, Katsina State, Nigeria
Keywords:
Quality, Education, University System, Qualitative Assessment
Abstract
How to enhance and maintain quality of education in Nigerian University education system has become one of the central issues in educational assessment and evaluation. It is important to note that no nation can rise above the standard of her education. The quality of education in Nigeria is presently rated as low. Many scholars have observed that many graduates are unemployable because they lack relevant and required skills. Therefore, this paper examines the present educational quality in Nigeria, reasons for the current trend, assessment issues, advantages and disadvantages of computer-based tests in the university system, recruitment of staff without thorough assessment and politics of accreditation in Nigeria. It was concluded that the quality of education in the University system can be enhanced and maintained through qualitative assessment. Also, there is the need to review the process of recruitment of staff, accreditation procedures, monitoring and evaluation of standard as well as students' assessment practices.
Downloads
Download data is not yet available.
References
Adegbesan, O. (2010). Quality assurance and sustainable university education in Nigeria. A paper presented at a workshop at the University of Lagos, Akoka-Yaba, Lagos, Lagos State, Nigeria.

Anikweze, C.M. (2013). Assessment Practices and the Challenges of Innovations in Nigerian Education. Being a Paper Presented at an Institutional Seminar Organized by the Joint Admissions and Matriculation Board (JAMB), Abuja on 3rd September, 2013 at the JAMB Auditorium.

Archibong, I. A. (2013). Strengthening internal quality assurance for improved education delivery in Nigerian public universities. Research on Humanities and Social Sciences, 3(1), 172 – 178.

Asiyai RI and Oghuvbu EP (2009) An empirical analysis of the causes and possible solutions to decline in quality of tertiary education in Delta State, Nigeria. Journal of Sociology and Education in Africa, 8(2):1-13.

CSEA (2018). Nigeria: Achieving Quality Education for All in Nigeria. CSEA, Dhake.

Edinyang, S. D and Ubi, I. E., 2013. Effect of strike action on human development among social Studies secondary school students in Uyo local government Area of Akwa Ibom State, Nigeria. Global Journal of Human Resource Management, 1, (2): 1 – 8.

Ekpoh, U. I. & Edet, A. O. (2017). Politics of pragramme accreditation practices in Nigerian Universities: Implications for quality assurance. Journal of Educational and Social Research, 7 (2), 73-79.

Emaikwu, S.O. & Eba, E. (2007). Examination malpractices in tertiary institutions: Implications and the way forward. In Akubue, A.U. & Enyi, D. (Ed.) (389-400) Crises and Challenges in Higher Education in Developing Countries. A Publication of the Department of Educational Foundations, University of Nigeria, Nsukka.

Harold, L. (2010).What is politics? Retrieved from ordinary-gentlemen.com/2010/12.

McConnell, S. and Schoenfeld-Tachner, R. (2001) Transferring your passion for teaching to the online environment: A five step instructional development model. E-Journal of Instructional Science & Technology, 4, 1.

Nakpodia, E.D. and Okeimute, A. R. (2011). Teachers' accountability in Nigeria education system: Perception of teachers and administrators in Delta State. International NGO Journal, 6(7), Pp. 152-158.

Obasi, O. (2010). Qualitative and functional education as a social imperative for authentic national development: The Nigerian situation. School of Business and Management Technology Conference Journal, 1(1): 5-14.

Ogum, D.N. (2007). On the declining literacy among trainee teachers in Nigeria. African Journal of Educational Development Studies 4 (1), 143-149.

Ogbogu, O. C. (2011). Modes of Finding Nigerian Universities and the Implications on Performance. Journal of International Educational Research, 7(4), 75-82.

Ojerinde, B.B. (2010). Examination and students' performance. Vanguard, January16, p. 30.

Onuocha, I. and Ewuzie, K. (2012) "Employers Worry as Nigerian Degrees Face Quality Test", in Business Day, September 14th.

Otokunefor, T. (2013). NUC's sham Accreditation. Retrieved from nationalmirroronlinenetnew/nuc's-sham-accreditation

Yaro, I. (2014). Recruitment and Selection in the Nigerian public service: Nature, challenges and way forward. British Journal of Economics, Management and Trade, 4 (7), 1005-1017.

Sorana-Daniela B, & Lorentz J (2007). Computer-based testing on physical chemistry topic: A case study. Inter. J. Educ. Develop. using Info. Com. Technol., 3(1): 94-95.

The Economist (2011). The Global Campus. January 22nd- 28th, pp. 14-17.

Ugodulunwa, C.A. (2008). Fundamentals of educational measurement and evaluation. Jos: Fab Anieh Nig. Ltd.

Usman, Y. D. (2016). Accountability in education: An imperative for service delivery in Nigerian school systems. Akwanga Journal of Education and Research (AJER), 1, (1), Pp. 264-272.

Utuka, G. (2011). Demonstrating quality evaluation of institutional and programme accreditation in Ghana.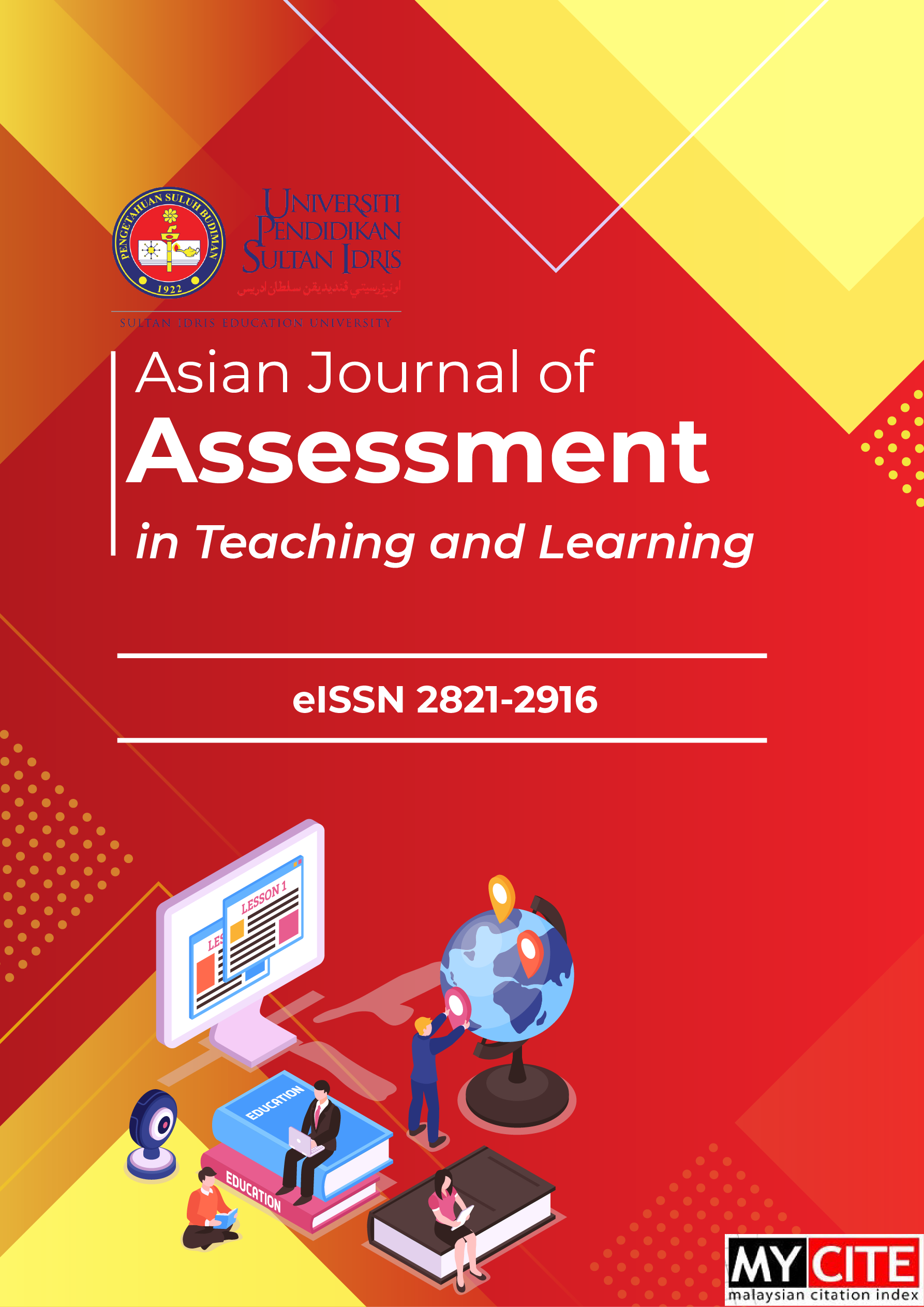 How to Cite
Olutola, A. T., & Olatoye, R. A. (2020). Enhancing quality of education in the university system: A study of Nigerian education system. Asian Journal of Assessment in Teaching and Learning, 10(2), 55-61. https://doi.org/10.37134/ajatel.vol10.2.6.2020