ESL Students' Perceptions on The Use of Facebook as A Collaborative Writing Tool in Improving Writing Performance
Siti Shuhaida Shukor

Faculty of Languages and Communication Universiti Pendidikan Sultan Idris, Malaysia
Keywords:
social media, web 2.0, computer supported collaborative learning, collaborative writing, writing in ESL
Abstract
The authors previously measured student achievement in writing test after the intervention of Facebook as a tool in improving writing skill. In this paper, the authors identified undergraduate students perceptions on the effectiveness of Facebook as a collaborative writing tool, which was extended from their previous research. The study adopted a quasi-experimental design with a total number of 33 participants taking part in the study. Out of 33 participants, 16 of them were assigned to an experimental group, while another 17 participants were assigned to a comparison group using a matchingonly design. Facebook, as the treatment in the study, was compared to a conventional method; face-to-face in the collaborative writing activities. The comparison between the use of Facebook and face-to-face methods was made in order to measure student perceptions of the intervention authentically. After using this approach, a set of questionnaire was given to the Facebook collaborative writing group. It was found that majority of the students indicated positive perceptions towards the Facebook collaborative writing group.


Downloads
Download data is not yet available.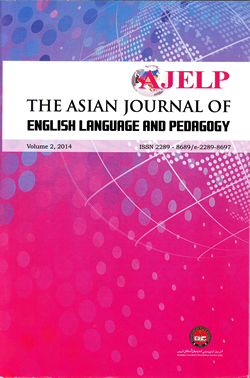 How to Cite
Shukor, S. S. (2015). ESL Students' Perceptions on The Use of Facebook as A Collaborative Writing Tool in Improving Writing Performance. AJELP: Asian Journal of English Language and Pedagogy, 3, 205-227. Retrieved from https://ejournal.upsi.edu.my/index.php/AJELP/article/view/1231