Moving Towards an Action Research: The Effect of Fake High Scores Using Dictogloss Task on Four to Seven Year Old Children's Dictation Ability
Batool Faghani

Department of English Language Teaching, Gorgan Branch, Islamic Azad University, Gorgan, Iran

Ali Derakhshan

Department of English Language and Literature, Golestan University Gorgan, Iran
Keywords:
fake high scores, dictogloss task, dictation ability
Abstract
In its rising and falling trend through the history of English as a Foreign Language (EFL), dictation has been utilized as a tool in both teaching and testing language proficiency. Moreover, implementing dictogloss task in the process of language learning and testing seems practical and flexible enough to account for the needs, interests, and learning preferences of the learners. Given the background of an unsatisfactory number of studies on improving children's language learning performance, especially, their writing in the pre-school age, the present study attempts to juxtapose assigning fake high scores in a time series design with dictogloss tasks to unearth their effects on children's dictation ability. To this end, a one-group time series design study was followed by selecting 25 four to seven-year-old weak learners at an intermediate level as the participants, who were learning English as a foreign language through Jolly Phonics series and were instructed through dictogloss tasks for 10 sessions. Two experienced teachers scored all the tasks with real scores, regarding the rubric given to them, and reported as holistic scores. The researchers rated the tasks utilizing fake scores which were boosted up to 37.5% higher than their real ones. An inter-rater reliability test to assess the degree to which different raters agreed on their assessment decisions, a normality test to make sure that all the data came from a normal distribution and a paired t-test to find out any significant improvement in real scores following the treatment were implemented. The results demonstrated that regardless of the noticeable weakness of the learners at the beginning of the study, they showed significant improvements in performing their tasks during the treatment sessions. It is concluded that fake high scoring along with permanent dictogloss tasks could be a suitable, applicable, and appropriate device for EFL teachers and learners to achieve their educational aims. Therefore, it is recommended that teachers can provide their students with these incentives so that their learning is augmented even though their students are weak or have difficulties learning the language.


Downloads
Download data is not yet available.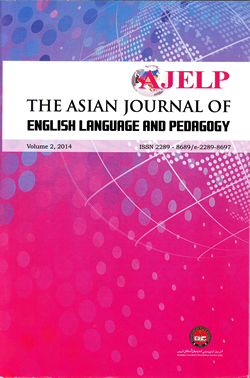 How to Cite
Faghani, B., & Derakhshan, A. (2015). Moving Towards an Action Research: The Effect of Fake High Scores Using Dictogloss Task on Four to Seven Year Old Children's Dictation Ability. AJELP: Asian Journal of English Language and Pedagogy, 3, 37-55. Retrieved from https://ejournal.upsi.edu.my/index.php/AJELP/article/view/1219